The use of halogen free flame retardant (HFFR) is widespread due to the increasing concern about the health and environmental risks. HFFR compounds are being increasingly used to produce flame retardant polyolefins. HFFR compounds are easily processed with the high filler content on major compounding equipments and have higher-level fire retardancy. HFFR compounds can easily withstand high temperatures. They provide excellent performance in cold temperature and also have tear resistance properties.
They are finding increasing use as replacements for PVC and other halogenated polymers for applications where lower smoke and lower acid gas evolution are required during a fire situation. This could be in an underground or over ground railway, airport, ship, offshore rig or in any other public building or space.
HFFR compounds can be either thermoplastic or cross-linked, the latter are used where higher temperature ratings are required such as the insulation of cable conductors. This can also be applied to other applications where improved heat distortion temperature is required or high burst strengths such as in hot and cold water pipes. Crosslinking can also improve the crack resistance and the low temperature performance, particularly for flexible applications.
BLS Polymers' solutions for
Halogen Free Flame Retardant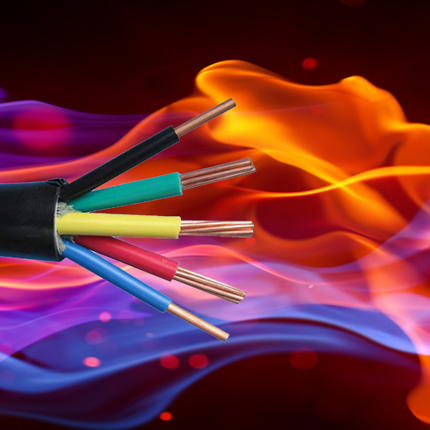 1

+ Halogen Free Compound
+ Good Flame Retardancy
+ Low Smoke Emission
+ Very Low Toxicity
+ Good Mechanical Properties
+ High Line Speed
+ Easy Processability
+ Good Chemical Resistance
+ Easy Colourability
+ Higher L.O.I. - 40
(RoHS Compliant)

Will meet LTS1, LTS2, LTS3, LTS4 specification of BS 7655, EN 60332-1-2 according to IEC 60332-1-2, UL 1581 Section 1061